By:  Richard Chirgwin
Microsoft's Frankfurt and Berlin data centers will start shipping bits from the fourth quarter of 2019.
Azure will be the first service to go live in the new regions, with Office 365 following in Q1 of 2020 and Dynamics later that year.
The launch will bring Redmond and its customers into line with Germany's Cloud Computing Compliance Controls Catalogue (C5).
Markus Nitschke, director of Microsoft Cloud Services in Germany, wrote that GDPR compliance will be included in its cloud contracts, and this will cover the new regions.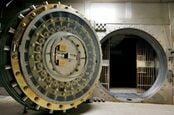 Microsoft capitulates, announces German data centers
Nitschke didn't mention T-Systems or Deutsche Telekom, but the launch ends Microsoft's relationship with the German carrier.
Back in 2015, Redmond capitulated to German demands that it host data within the EU, and gave the Deutsche Telekom subsidiary a "data trustee" role, controlling access to customer data in Microsoft's hands.
With GDPR compliance in its contracts, Microsoft has decided the data trustee relationship is no longer needed, but more flexible cloud services are.
"Our customers want more functionality and connectivity with our global cloud infrastructure, which the sovereign Microsoft Cloud Germany, with its special isolation, does not allow," Nischke wrote.
Microsoft said it is no longer accepting new customers into Microsoft Cloud Germany, and will not launch new services on the platform.
"Existing customers can continue to use the current cloud services available today, which we'll maintain with necessary security updates," the post said, and the company will provide migration assistance for those who wish to move to other European regions.
Deutsche Telekom hopes to retain at least some of those customers. It told Heise that it's created a portfolio of services designed to help customers continue to use particularly secure cloud environments. ®