SAP expects that its cloud business will continue to grow significantly, even as it looks to expand further into the customer relationship management (CRM) sector, according to SAP CFO Luka Mucic.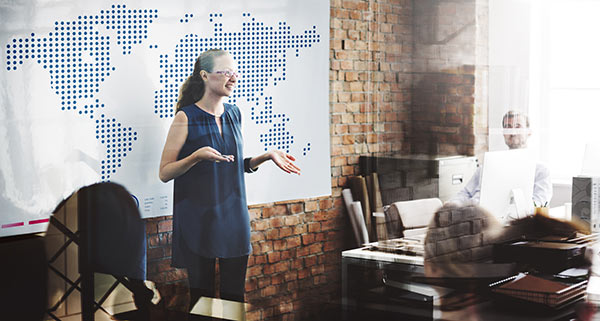 "We have a really material, large cloud business, and it's still continuing to grow – faster than even the best-of-breed cloud competitors that we have," he said Feb. 12 at the Goldman Sachs Technology and Internet Conference in San Francisco.
"Our portfolio is extremely strong, broad, and rich in terms of functional coverage, and we see great momentum and demand in our customer base," he told attendees.
His comments on SAP's cloud strength echoed those of company CEO Bill McDermott, who said at the recent SAP Capital Markets Day event in New York that his company had become "the fastest-growing cloud company in the world at scale," and it sees an "incredible future for our cloud business," with "no sign of slowdown in sight." SAP expects to "triple the size" of the SAP cloud business between now and 2023, he predicted, adding that he saw "increasing cloud growth gross margins at SAP" as "low-hanging fruit."
On the CRM front, Mucic told the Goldman Sachs conference Feb. 12: "CRM is a huge market opportunity" for SAP. "So far, we have been indeed under-represented" in that sector, he conceded, but added: "It's a fast-growing market and we have every intention, now that we have finalized our work around S/4 HANA — which was a priority for the company to re-architect it and it has consumed a lot of resources — [to] now shift our full intention and our full focus on winning in this marketplace."
With its work around S/4 HANA finalized, "C/4 HANA is the top priority for SAP today," he told attendees.
S/4 HANA is the most recent version of SAP's Enterprise Resource Planning software. C/4 HANA is its cloud-based customer experience platform that it said last year was "an integrated offering designed to modernize the sales-only focus of legacy CRM solutions."
Customers using C/4 Hana now include Bosch, and "the list will continue to get larger," Mucic predicted, adding: "We're in this market to definitely win it."
"CRM will continue to be one of the fastest-growing business software application markets, with a forecast 13.5%" compound annual growth revenue (CAGR) from 2017-2022, research company Gartner projected in January.
In announcing its results in January for the fourth quarter (ended Dec. 31), SAP said its C/4HANA customer experience solutions "achieved triple-digit growth in cloud subscription revenue year over year."
Segment revenue in customer experience jumped 52% from a year earlier, it said, adding: "C/4HANA solutions serve a wide range of industries across both B2C and B2B and enable businesses to manage their entire front office: marketing, sales, commerce, service, customer data cloud – seamlessly and in real-time. C/4HANA provides companies with a single, complete view of their customer across all channels and connects demand to the fulfillment engine in one end-to-end value chain."