What's the secret to continuous growth and innovation in a world that is becoming vastly more complicated? According to Salesforce founder and co-CEO Marc Benioff, the answer is building a culture in which your values permeate everything you do. In a new book titled Trailblazer, coming October 15, Benioff points to business as the greatest platform for change and provides readers with a rare behind-the-scenes look at the workings of one of the world's most admired companies.
The book's cover, shown for the first time today: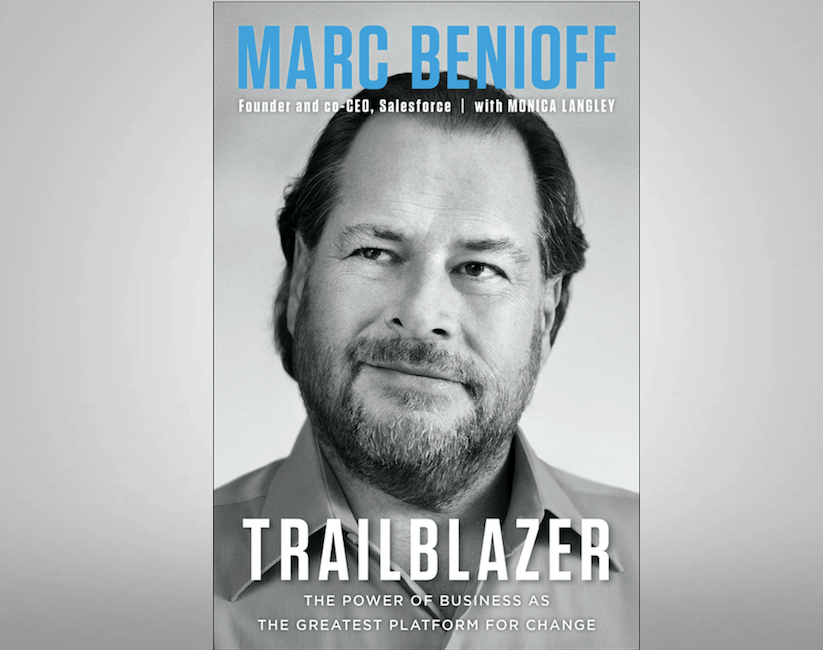 Read more here.
Trailblazer reveals how Salesforce's core values — trust, customer success, innovation, and equality — have become the company's greatest competitive advantage, and the most powerful engine of its success.  "Being a trailblazer is about pioneering a whole new way of doing business — one in which success is inseparable from building a better world," Benioff writes.